To help our
neighbours
in need
OUR MISSION
SERVING LONDON SINCE 1984
The Ark Aid Street Mission was founded in 1984. Since then it has grown in its mandate to serve people who live on the margins of society. The Ark, as it is popularly known, is a charity registered with the Canada Revenue Agency, supported by a wide variety of local people, churches and businesses.
The motivating factor of the Board, staff, volunteers and donors is
 TO EXPRESS CHRISTIAN FAITH AND LOVE WHEREVER THEY ARE NEEDED MOST.
The Ark depends upon volunteers!
Some 700 people come in each month to serve in some way. Some come in daily, some weekly, some once a month. Many people think of serving food when they think of the Ark – and lots of people do that. But there are many other things to do and there are things we are not doing because we are waiting for a volunteer! Think about your skills and interests and how they might be used to help people in need.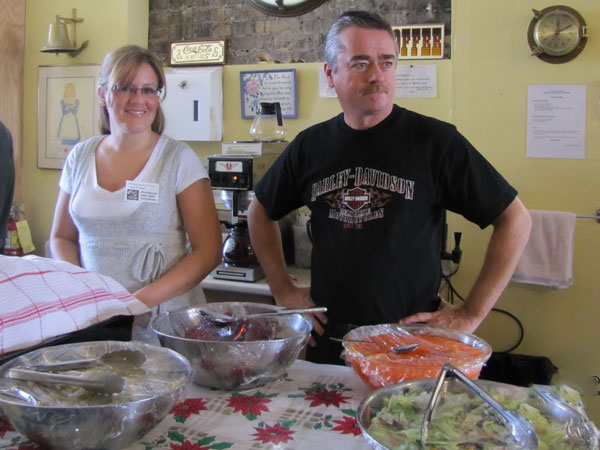 Donate Food
We prepare and serve supper six nights a week for 70-100 people. If you would like to donate food, please call or email for our current needs or click here to see a standard list of needs.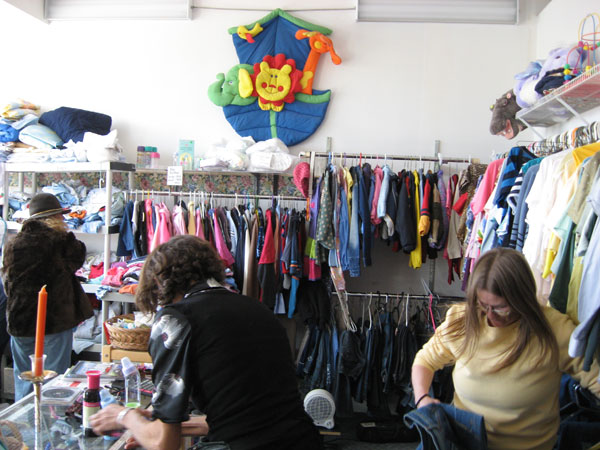 Donate Clothes
New or good used clothes are always welcome and can be dropped off during office hours (parking at the back of the building). Items are given away free or for a token donation .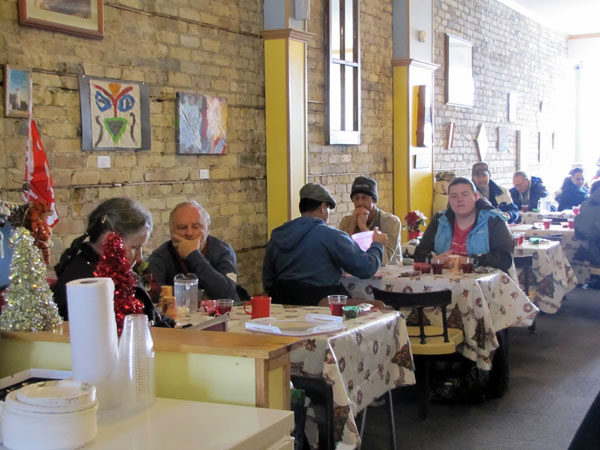 Donate Funds
Funds are always needed to cook food, heat the building, run the van to collect donated food and pay the modest wages of Ark MIssion staff.
Are you ready to donate ?
Ark Aid Street Mission is a non-profit organization and registered Canadian charity (106721194RR0001) dedicated to aiding those less fortunate. We gladly accept and appreciate any and all donations.