Our mission objective is to aid neighbours in need. We are dedicated to creating tools and services to help people get back on their feet and start more productive and joyful lives.
The work and ministry of the Ark Aid Street Mission Inc. is dedicated to helping anyone in their time of need, regardless of colour, race or creed. We provide holistic services for the WHOLE person, realizing they need to discover or re-discover for themselves VALUES for their life. Holistic Services: Physical, Mental, Emotional, Social, Spiritual.
What does it take to help a human life…. A sense of BELONGING, WORTH, COMPETENCE.
Reach Touch Transform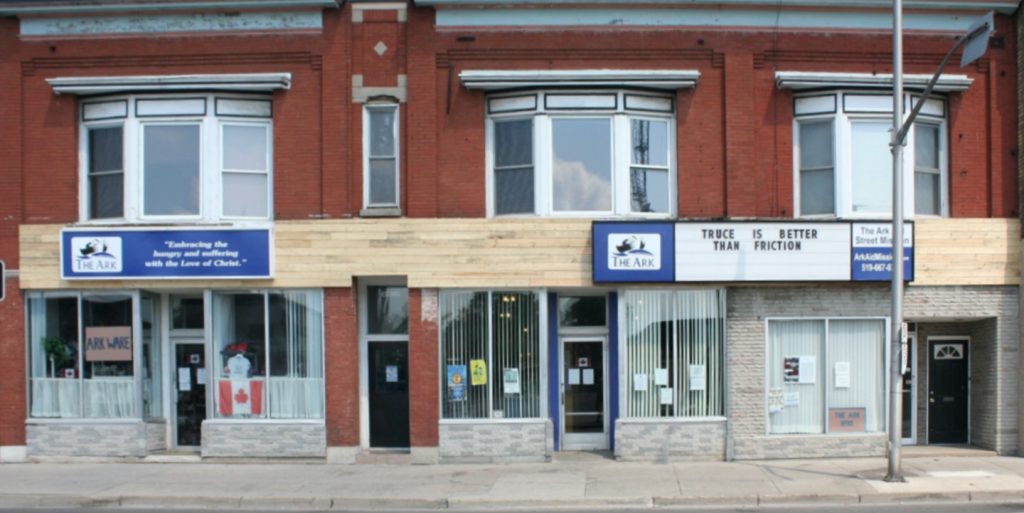 The Ark depends upon volunteers! Some 300 people come in each month to serve in some way. Some come in daily, some weekly, some once a month. Many people think of serving food when they think of the Ark – and lots of people do that. But there are many other things to do and there are things we are not doing because we are waiting for a volunteer! So, think about your skills and interests and how they might be used to help people in need.
If you would like to volunteer as an individual or group, please visit the Volunteer page and follow the instructions there.